26 Apr 2022
The Jewellery Show Preview Special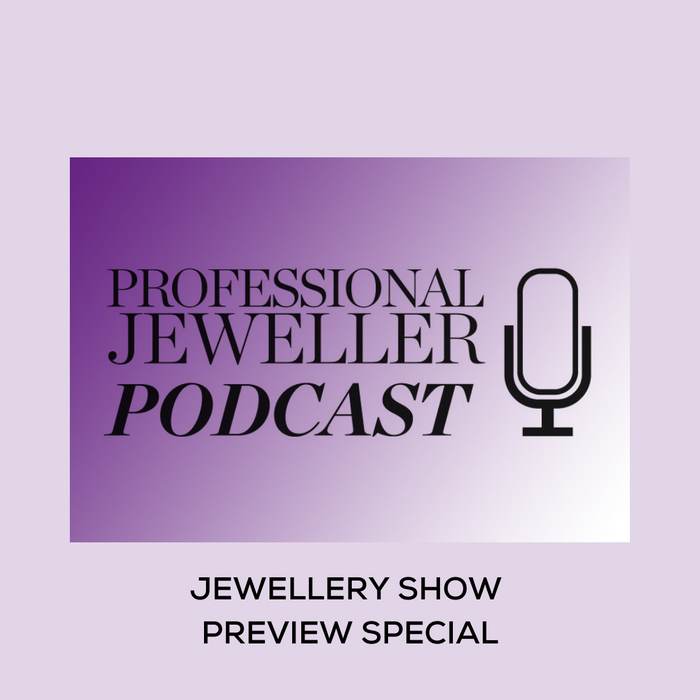 The latest episode of the Professional Jeweller Podcast is available to download and listen to now.
The 10th episode of the podcast sees host Sam Lewis sit down with Lennox Addo (show director) and Alison Balshaw (sales director) of the upcoming Jewellery Show.
The Jewellery Show, the UK's only dedicated jewellery trade show, is set to hold its debut event 5-6 September 2022 at the London ExCeL.
Welcoming hundreds of exhibitors and thousands of visitors, the Jewellery Show is organised by Addo, Balshaw and the team at CloserStill Media who spotted a gap in the market for such an event.
The trade-only event will run in partnership with the Professional Jeweller Awards 2022, taking place on the first night of the Jewellery Show in the nearby Leonardo Tower Bridge Hotel.
The episode can be listened to in your browser on this page via the players below, or it can be downloaded to your mobile device and listened to on the go with Spotify, Apple Podcasts, or through a number of other podcast providers which can be found at the home of the PJ Podcast, Anchor.fm.
During the episode, host Sam Lewis and guests Balshaw and Addo discuss the importance of bringing a dedicated jewellery trade event back to UK shores, as well as exactly what visitors and exhibitors can expect at the massively exciting two-day event's launch later this year.
For more information about the Jewellery Show, contact Lennox Addo on lennox.addo@closerstillmedia.com.
For more information about the PJ Awards or to enquire about advertising opportunities with the PJ Podcast, contact Anne-Marie Judge on anne-marie.judge@itppromedia.com.
To enquire about appearing on the PJ Podcast, contact sam.lewis@itppromedia.com.