The Jewellery Show and NAJ Form Exclusive Agreement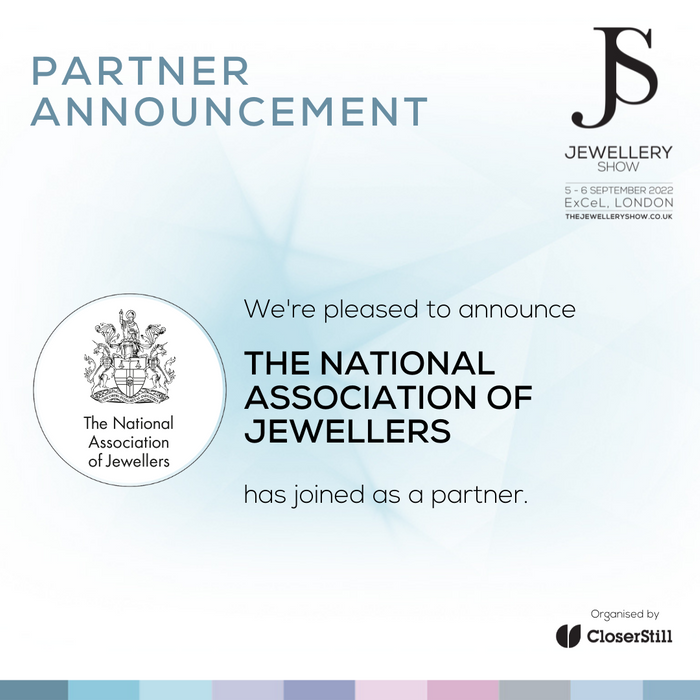 CloserStill Media, the people behind The Jewellery Show, and The NAJ have today announced an exclusive agreement within BATF that will see members of the Association receive significant benefits including major stand discounts.
The Jewellery Show which takes place on 20 and 21 September at London's Excel Arena, is the UK's only dedicated industry wide trade event hosting fine, contemporary, designer jewellery and associated retail solutions, workshops, seminars and trend reports like no other.
Boasting a team with extensive experience delivering jewellery industry trade shows, Show Director of The Jewellery Show, Lennox Addo said,
"The jewellery industry has a rich history based on collaboration and partnerships. NAJ and the Jewellery Show will be no different - but with a strong focus on providing a platform designed for support and growth for suppliers.
The headline for NAJ members is a significant 5% reduction on stand space, as well as additional incentives for attendees to access all areas.
NAJ's Head of Communications and Industry Liaison said,
"This agreement will prove to be a major cost saving for members exhibiting at the Jewellery Show. The trade has sorely missed some major shows in recent years with the pandemic and others changing priorities. Now, we are looking forward to the Jewellery Show in September which we are sure will prove a welcome addition to members' diaries."
PUT YOUR BUSINESS AT THE HEART OF THE JEWELLERY WORLD
With well-known manufacturers and suppliers like London Pearl, Ti Sento and Breuning already joining the floorplan, NAJ are encouraging members to register interest with Lennox as soon as possible.
What's more, because the show will also deliver a combination of business seminars and design showcases NAJ Members are invited to submit interest in being part of the seminar and showcase programme.
Located at ExCel London, exhibitors and attendees are also encouraged to reserve accommodation close to the venue, there are lots of hotels nearby from luxury and trendy boutiques to well-known hotel chains and a floating yacht hotel.
The Excel venue provides great access for UK and International visitors alike with great connections by air, road and rail and boasts over 3000 car parking spaces on site. In addition the new Elizabeth line opening early this year will mean you can get to Central London in 12 mins.
Run by CloserStill Media, one of the world's fastest-growing exhibition organisers, The Jewellery Show promises to bring an award-winning trade show formula to the Jewellery sector.
For further Jewellery Show information please visit www.thejewelleryshow.co.uk