Jewellery Show unveils new website ahead of 2023 edition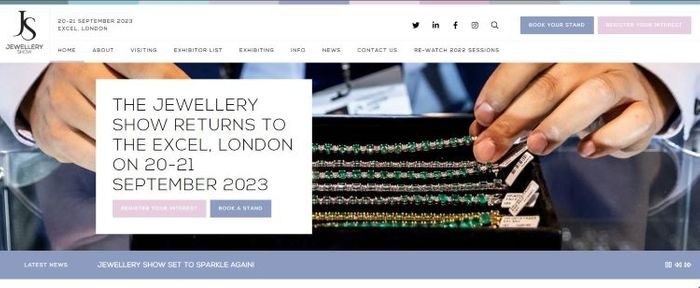 Show organisers, CloserStill Media have been developing the new site over the past few months to create a platform that is sleek and modern, as well as easy to navigate and responsive on all devices.
The website now offers visitors direct access to various show highlights, enabling them to browse topics, such as: show features, testimonials, visiting information, exhibiting information, FAQ's, show updates and news, as well as a new photo gallery section.
The upcoming edition is set to host thousands of trade delegates over the course of the two-day event, as well as over 100 international suppliers – exhibiting their latest fine, luxury, silver, and contemporary jewellery.
2023 Show Highlights
Jewellery Show Runway
The live fashion catwalk will display the latest trends throughout the Jewellery Show.
Seminar Programme
Some of the industry's most significant thought-leaders will speak on the latest trends, technology, collections and best practices in the Jewellery Show seminar programme.
New Designer
Up-and-coming designers will present their work in the Jewellery Show's New Designer exhibition section.
The Podium
Fresh new designs will be displayed on the Podium throughout the show, alternating regularly.
Bullion Bar
Visitors can grab a complimentary drink and network with other trade professionals in the Bullion Bar.
Registration for the Jewellery Show will open in May.
Prospective delegates can sign up to receive the latest information and news on the Jewellery Show 2023 by registering their interest here now.