The Jewellery Show 2023 conference programme has now been released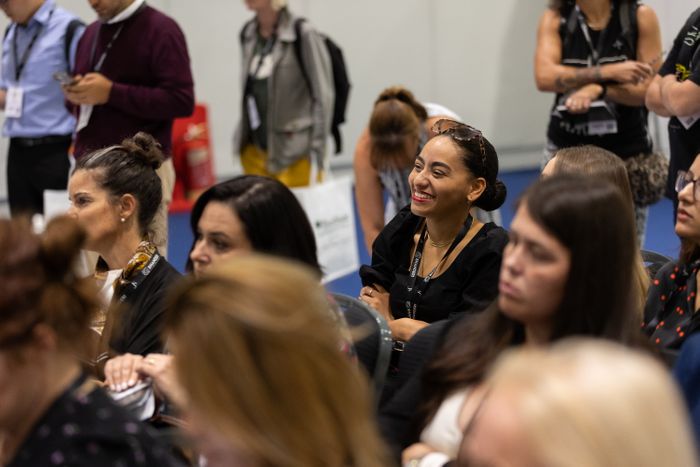 CloserStill Media, organisers of the Jewellery Show are excited to announce that the conference programme is now live. This year's conference will take place on 20-21 June 2023 at ExCeL, London and will feature a diverse line up of expert speakers, engaging panel discussions and informative sessions.
The Jewellery Show is a must-attend event for jewellery trade professionals seeking to expand their network with other trade professionals, gain insight into the latest trends and source new collections. The conference programme will have a strong focus on analysing the condition of the jewellery industry presently and discussing the trajectory of the sector. The Jewellery Show will provide visitors with great opportunities to buy, connect, design and learn from all professionals alike.
Registration is free for all jewellery trade professionals and you can book here:
Some of our top speakers/topics at this year's Jewellery Show include:
How AI will drive the future of the Jewellery Industry and jobs
Led by David Brough, Co-Founder and Editor - Jewellery outlook, in discussion with the expert, Veronica Favoroso, CEO and Co-Founder - Gemcloud Group.

Highlighted of Magnificent Jewels sales and the auction markets of 2023 and the outlook
David Brough, Co-Founder and Editor - Jewellery Outlook
Kristian Spofforth, Jewellery Specialist - SOTHEBY'S
Matthew Girling, Former Global CEO Bonhams - Mathew Girling Consultancy
View the full programme here.
-ENDS-
The organisers, CloserStill Media, run over 80 market leading business exhibitions in the jewellery, learning, healthcare, technology, and veterinary sectors, with events in the UK, Europe, USA and Asia.
It is a market leading innovator. With its teams and international events, it has won multiple awards, including Best Marketer – five times in succession – Best Trade Exhibition, Best Launch Exhibition, and Sunday Times Top 100 Companies to Work For – four years in series – among others.
CloserStill Media creates valuable opportunities for suppliers to drive their business forward, through sales opportunities created and for buyers to find great new things to do the same.
For more information please contact –
Exhibitor and speaker enquiries – Lennox.addo@closerstillmedia.com
Marketing enquiries – s.travers@closerstillmedia.com