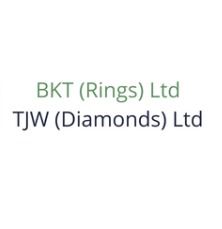 BKT RINGS
BKT (Rings) Ltd is a long-established family firm, providing a traditional and modern range of 9ct, 18ct and platinum jewellery to the retail sector. This includes rings, earrings, pendants, lockets, bracelets, cufflinks, clasps, brooches, cultured pearl and bead necklaces and other assorted items.
TJW DIAMONDS
TJW (Diamonds) Ltd deals in antique, vintage and modern second-hand jewellery, including diamond and gem-set rings, pendants, bracelets, cufflinks, brooches, gold chains and watches.
We aim to hold a good stock of diamond rings with modern and old cut stones.
Address
7 Hatton Garden
(2nd Floor) BKT/TJW
London
EC1N 8AD
United Kingdom