01 Apr 2024
Sterling Silver Turquoise Swallow Necklace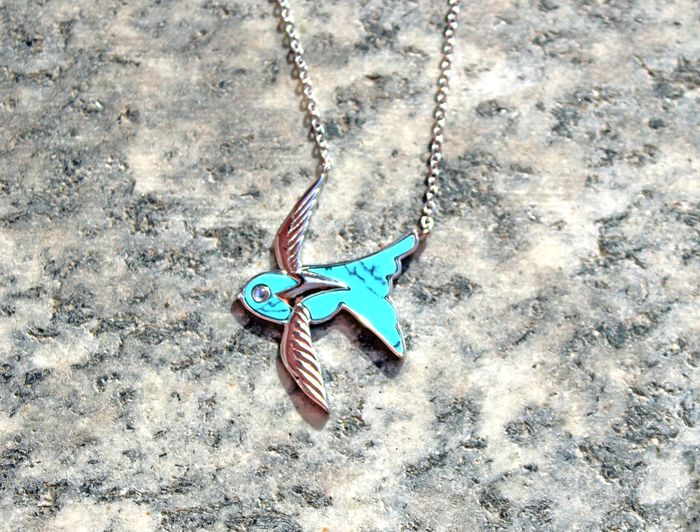 Turquoise stone
Known as the stone of purification, dispelling negative energy, opening up the heart and clearing negative thoughts. The stone has been used to help those dealing with depression and anxiety by eliminating both emotional and physical exhaustion by healing the emotional wounds.
The stone has been linked to designating the throat and third eye chakras due to the unique vibrations radiated by the turquoise stone.
Moonstone
Moonstone symbolysis Wisdom and fertility such as new beginnings, intuition and inner wisdom. This is a new age belief due to the association with the moon and lunar cycles in crystal healing.
Product Specification
Sterling Silver Chain and Pendant, Nea Imera Tag
Chain Length: 16" with 2" extendex 0.11" (8mm x 10mm x 3mm)
Turquoise Stone Body
Moonstone Swallow eye
Swarovski gem