01 Apr 2024
Sterling Silver Moonstone & Rose Quartz ring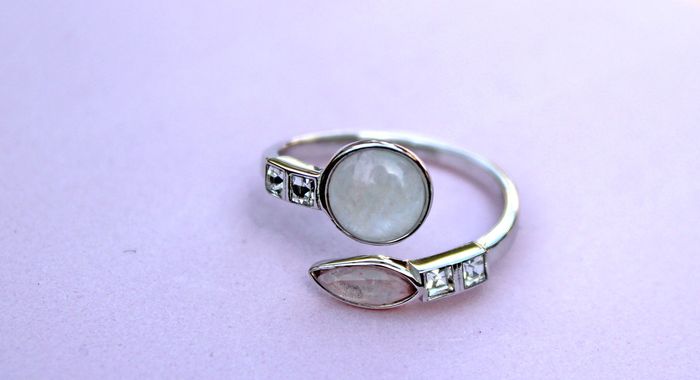 Rose Quartz
Rose Quartz is know for its healing properties and harmony to oneself, making it the perfect gift for someone who is going through a difficult time or wear for personal inner peace
Attached to the heart and the throat chakra responsible responsible for self-expression, communication and your ability to speak the truth. The stone of unconditional love, restores the trust and harmony in ones life and relationships, encouraging connection and positive energy.
Rose Quartz helps Libra's to balance their feelings, with links to the Taurus zodiac.
Moonstone
Moonstone symbolysis Wisdom and fertility such as new beginnings, intuition and inner wisdom. This is a new age belief due to the association with the moon and lunar cycles in crystal healing.
Product Description
Sterling silver ring
Moonstone 7mm,
Swarovski Gems 4x2mm
Leaf shaped Rose Quartz