01 Sep 2023
Rachael Taylor's top 10 picks from the Jewellery Show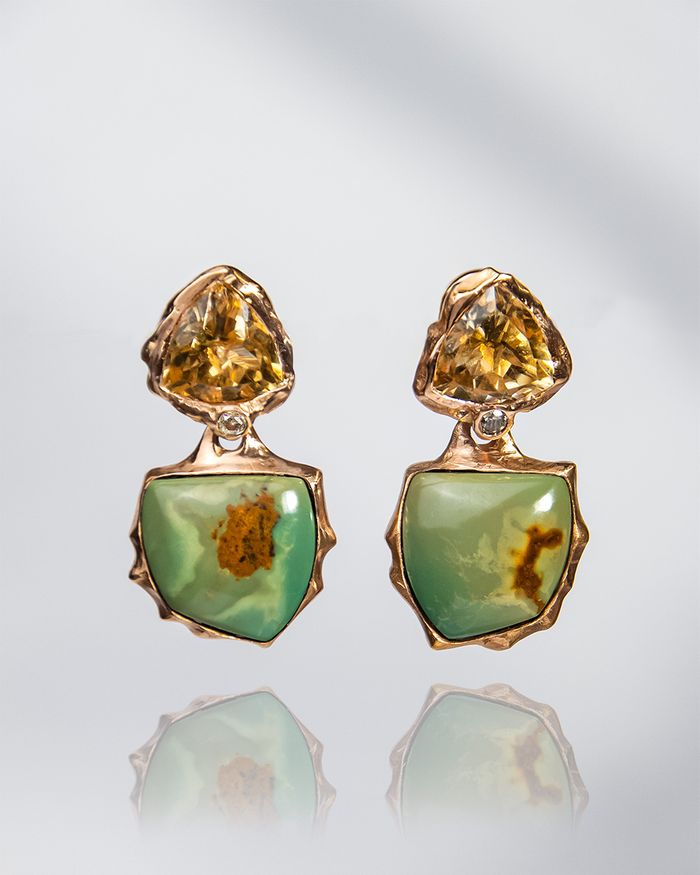 Rachael Taylor writes,
"7. Transformable earrings by Tvrrini
For a totally different creative take on lava, I give you the Lava collection by Tvrrini, the London-based brand created by designer Bibi Cheung. Textured gold is matched with gemstones to signify the dramatic moment lava hits the ocean. In these earrings, Cheung has wrapped trillion-cut citrines in soft rose gold and added detachable green turquoise drops. The drops can also be worn back-to-front, displaying a web of gold with a ruby at the centre, to create a third look."
Read the full article here: https://www.thejewelleryshow.co.uk/news/top-10-picks-jewellery-show