16 Sep 2023
Jewel Ads to Exhibit at Jewellery Show London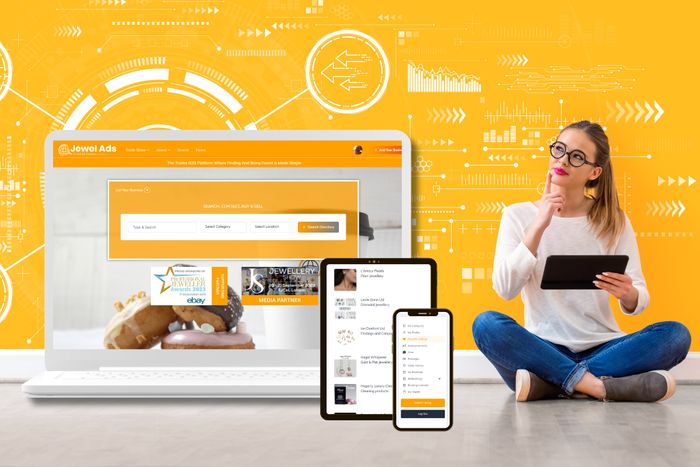 Jewel Ads to Exhibit at Jewellery Show London
Jewel Ads, the online trade show and directory platform for the jewellery industry, is excited to announce its return to the Jewellery Show London. As a media partner, it will promote 35 Jewellery Show exhibitors before, during and after the show.
Exhibiting at stand A40, the team will be on hand to all sectors to discuss their services, including the trade directory and the enormously successful online trade shows. The trade directory is a comprehensive database of jewellery suppliers worldwide, and online trade shows are an excellent way for retailers and wholesalers to connect with suppliers, learn about new products, trends, and make contact.
The company has seen significant growth and was thrilled to be announced as a Supporting Partner of Professional Jewellers Awards 2023. Over the past few months, there have been many new suppliers listed in its directory, including Thomas Sabo, Lucy Quatermaine, Curteis Ltd, Nivoda, Wolf 1834, Goodman Bros, IDEX, Freeform Fabrication, Stackers, Hockley Mint, Leslie Donn Ltd, Betts Metals, GIA, Messika Paris, Shaun Leane, Andrew Georghegan, Domino Jewellery and many more.
"We are excited to be back at the Jewellery Show London," said Michelle Daniels, co-founder of Jewel Ads. "This is the perfect opportunity for us to connect with the jewellery industry and showcase our services."
Jewel Ads helps jewellery suppliers of all sizes to build their brand in the trade. The company's online services allow suppliers to showcase their products and services to a global audience of retailers and wholesalers.
In the past year, Jewel Ads has helped jewellery suppliers to increase their brand awareness and generate new leads due to Jewel Ads varied digital content creation and services. Constant marketing cannot be overstated. In the competitive jewellery industry, staying on customers' radar is essential.
Businesses that market consistently grow their revenue 23% faster than those that don't.
Jewel Ads is the perfect solution for jewellery suppliers who want to build their brand and generate new leads. The company's online trade shows and directory platform allows suppliers to promote their products and services regularly, and its affordable pricing makes it accessible to businesses of all sizes. See you all at the Jewellery Show!!!