Daniel Kennedy-Martin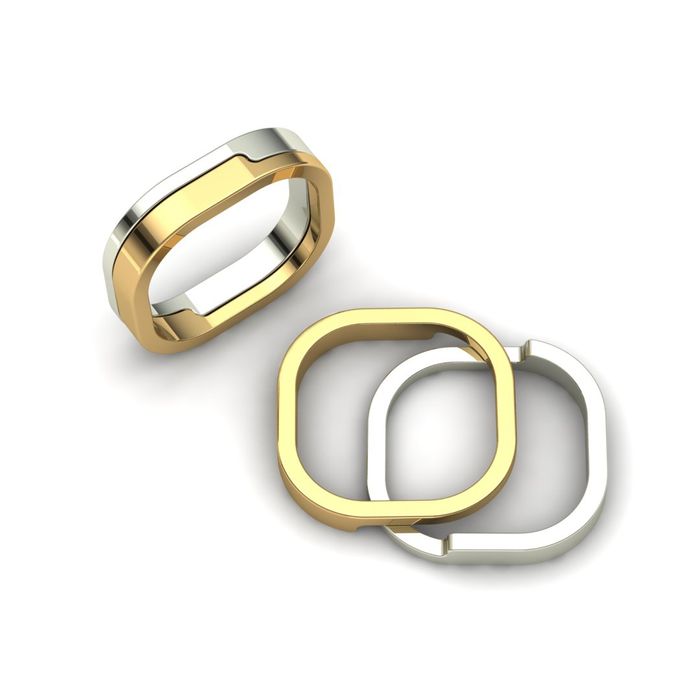 Daniel Kennedy-Martin is presenting pieces from the launch collection of his eponymous fine jewellery line, a boldly masculine collision of Neolithic and space-age forms reflective of their making; designs informed by an alchemical fusion of the traditionally hand crafted and the digitally formed.
"I'm fascinated by what happens when you mix one of the most ancient, the most fundamental arts of mankind, Goldsmithing, with tech' so futuristic it still feels like Sorcery. CAD/CAM has been present in commercial jewellery for years now, where I think it can often be dismissed as a production shortcut, but there is so much potential when its capabilities are included as part of the conceptual process.
Kennedy-Martin has received a bronze, silver and gold award for jewellery design at the Goldsmiths Craft and Design Council Awards at Goldsmith Hall, London. His gold award winning design also received the Raw Pearls Prize and was runner up for 2D design of the year. In addition to creating his own collection he is Design Director at Mazi+Zo NYC.
Kennedy-Martin received his BA in contemporary painting at the Slade School of Fine Art, and received a Post Graduate Diploma in Fine Art Performance at Chelsea. He later trained in traditional bench jewellery at WAES and Holts Academy in Hatton Garden before completing his GIA CCC in New York.