At the Bench's Louise & Andrew Berry to join HS Walsh at this year's Jewellery Show in September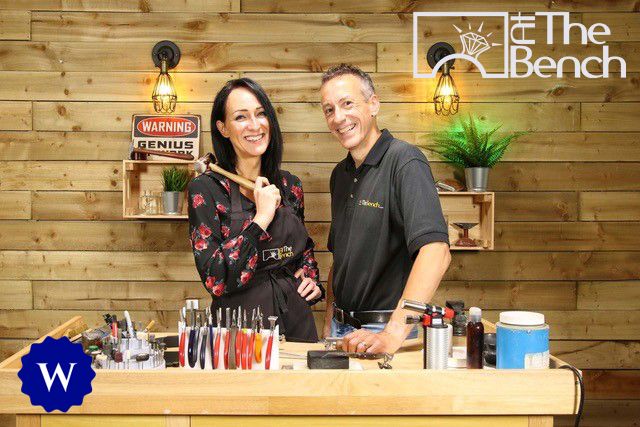 We are pleased to welcome very special guests, Louise & Andrew Berry from At The Bench to our stand
Andrew set up Andrew Berry Jewellery in 1989 after university and spent the next 20 years as a successful and active member of the trade. Seeing a gap in the training market and keen to embrace new ways to interact with students, he founded online training site, At The Bench in 2009.
Louise is a gemstone specialist and as a husband and wife team they have expanded their offering even further.
Dedicated to online learning and support, using engaging and informative video tutorials to teach all levels from hobby to professional At The Bench has grown to be one of the largest online training sites in Europe and now have a massive following.
Louise and Andrew will be on the HS Walsh stand on both days, demonstrating on our equipment including the GRS set ups and our gem testing kits, as well as talking visitors through just how At The Bench can meet their training needs.
Registration to the Jewellery Show is free so why not come and meet the legends that are Louise & Andrew Berry and take a look at what At The Bench & HS Walsh have to offer you.
At The Bench (www.atthebench.com) will join HS Walsh on stand C40